If you're a homeowner needing new windows, you might wonder, how long does it take to replace a window? After all, you want to start enjoying stylish, updated windows as quickly as possible, rather than waiting months or even weeks for their installation.
New windows typically take four to seven weeks to manufacture. Installation takes 40 to 60 minutes per window; custom-fit and larger windows typically require more time to put in. Most window replacement companies can install anywhere from ten to fifteen windows in a home in one day.
While you might not appreciate having to wait several weeks for windows to be manufactured, there are some very good reasons why new windows are made on-demand, and why you don't want to purchase windows that have been sitting in a warehouse for months or years. It's also helpful to understand what to expect during the window replacement and installation process.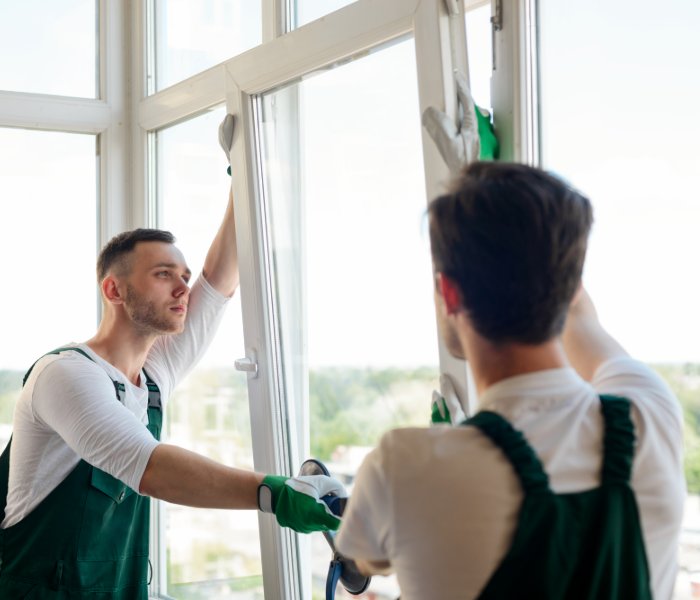 To help you better understand the value of window replacement for your home, how to prepare for new window installation, and answer the question of how long does it take to replace a window, check out some important information about new windows in general. You can then discuss this with a window installation contractor near you, and make the best decision for your property when it comes to new windows.
How Long Does It Take to Replace a Window?
That's the question we're going to work through with you now... "How long does it take to replace a window?" Replacing one window itself might take 45 minutes to an hour; contractors might need to handle larger windows more carefully so installation can be slower than average, and custom-fit windows that need added cutting through the home's framing often take longer. If a home's framing needs repairs or extra prep work before new window installation, this will also require more time overall.
Ordering your windows and having them manufactured on demand is usually the longest part of getting new windows installed in your home! It's vital that homeowners invest in newly manufactured windows, as window frame materials can absorb moisture and then warp or otherwise degrade over time. Window glass is also prone to etching, scratching, and other damage, even when stored in a warehouse.
It's also vital that windows fit an opening snugly and precisely; an installation contractor can fill in small gaps with putty and sealant, but windows without an imprecise fit might allow in outside heat and cold or hang crooked and not operate easily. Taking measurements and then having windows manufactured to size ensures a precise fit!
What to Expect When Replacing Windows
Getting new windows for your home is a bit more complicated than simply picking out some windows from a catalog and having a contractor "pop" them into place. While every window replacement company is different, note what most homeowners can expect when it comes to the process of window replacement:
Your window salesperson should first meet with you and discuss the best window options for your home. This might mean an upgrade to double-glazed or triple-glazed windows or even durable safety glass.

Your installation contractor will also discuss the best window frame material for your needs.

A salesperson should also show you various window styles, as certain window styles offer more sunlight and fresh air circulation into the home, or easier operation in hard-to-reach places such as over a kitchen sink. Various window styles can even improve your home's curb appeal and make small interior spaces seem larger and more spacious.

Once you've decided on your window style and frame material, your installation contractor will take measurements. He or she should then put your agreement in writing, with a final price for complete installation. Your windows are then ordered from the manufacturer.

When your contractor is given a date for when he or she can receive your windows from the manufacturer, they will then set an installation appointment with you. They will also discuss any requirements for proper installation, including access to interior spaces, not using the windows for however long it takes for the sealant to set, and so on.
 After your windows are installed, your contractor should also endeavor to clean up all debris, short of vacuuming the home's rugs and raking the outside lawn! He or she should also be available to answer any questions you have about their guarantee, how to maintain your new windows, and the like.
Preparing Your House for New Windows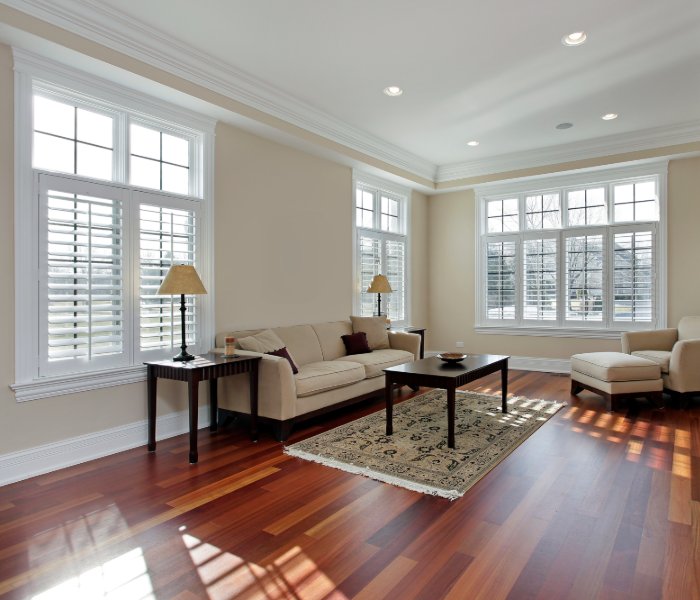 While your window installation contractors will endeavor to keep mess and disruption to a minimum, a homeowner can help ensure a smooth window installation process with a few simple steps before the contractor arrives. If you're wondering how long does it take to replace a window, check out a few tips for preparing your home to speed up the process:
Remove any window treatments including curtains, sheers, and blinds. Don't assume your installer can simply work around these fixtures!

Your installer will need some room to work, so he or she can easily cut away sealant on the current window and remove it from the frame. Pull furniture away from the area of installation and especially tables with delicate or fragile items.

It's also helpful to ensure a clear path from the home's entryway door to the window being replaced.

Your installation contractor might need to nail the new window or its frame into place, so consider removing pictures and artwork from the walls.

Ensure children and pets are away from the workspace and not underfoot your contractors! New windows are heavy and can cause injury if dropped, and installers need to concentrate to ensure a precise installation, so keep children and pets out of the room or even the home itself if possible!

Window installation can produce lots of dust and debris, so cover nearby furniture, electronics, countertops and sinks in a kitchen or bathroom, and other surfaces. This will reduce the needed clean-up after the installation is complete.
While the vast majority of window installation contractors are reputable and reliable, and many companies will vet their contractors thoroughly before hiring them, it's also recommended that you put away valuables including jewelry, cash, and the like. Cover up expensive, high-end electronics and avoid talking about your daily schedule, alerting the contractors when you're not in the home.
How Messy Is Window Replacement?
Installing new windows means creating quite a bit of mess! Your installation contractor will need to scrape away lots of adhesive and sealant and might need to sand down the home's framing for the new window to fit precisely. He or she might also need to patch holes or cracks in the framing or drywall, and then sand down that patched area.
New windows also require caulk and other adhesives and sealants, and a contractor will trim down those beads and lines of material. While he or she will endeavor to wipe down those areas or their fingers with rags, you can expect some caulk to get smeared onto nearby walls or framing.
Your new windows and their frames or the area around installation might also require painting once the pane is installed. This ensures the window blends seamlessly with the walls around it. Those areas to be painted might also require sanding or scraping, which can create some dust and mess. How long does it take to replace a window will depend on how many of these additional steps are taken.
Homeowners would do well to prepare for this mess as much as possible by removing items from the room and covering other pieces, as said. Be prepared to vacuum or clean the floor once the installers leave, as there is always dust and other debris left behind no matter how cautious they are during the installation process!
The Best Time of the Year to Replace Windows
Since window replacement means exposing your home to the elements for how long does it take to replace a window by swapping out the old windows for new ones, it's often best to avoid window replacement during the hottest summer days and coldest winter months! This isn't to say that installers never work during these seasons, and you can certainly consider summer or winter for replacing just a few windows in the home.
A homeowner might also note if a window manufacturer or installer offers discounts and deals during various seasons, so you can save as much as possible! For example, some window installation companies might lower their prices as winter approaches, knowing that their business will slow down during this season. Manufacturers might also offer rebates and other incentives throughout the year, to encourage new business, and this can mean added savings.
Some homeowners might also be eligible for tax credits or deductions for energy-efficient windows. Your accountant or tax preparer can help you find all such credits, if applicable, and note if there are deadlines or time frames stipulated in order to claim those deductions.
Are Windows Replaced From the Inside or Outside?
The majority of work done to replace windows is often done on the outside of the house, but contractors will still need to access your home's interior. They will need to cut away caulk and other adhesives, apply new caulk for your new window and do other tasks that are easier done from the home's interior. It's also typically more convenient for contractors to install second-story windows from the home's inside!
The Best Window Replacement for Homes
When you're in the market for new window installation, you might take the opportunity to upgrade to a more energy-efficient style, or window size and design that lets in more light and fresh air. Some window designs are also easier to operate than others, and can mean less reaching and struggling especially if the window is behind a kitchen sink, bathtub, or other obstruction!
Choosing the best window frame material
Vinyl and fiberglass window frames are lightweight and resistant to warping, chipping, cracking, and other damage, ensuring easy operation for years. Vinyl and fiberglass are also both energy-efficient, blocking heat and cold and adding to your home's overall insulation. The downside to both is that they offer an unnatural look and feel you might not appreciate, and cannot be painted or otherwise altered.
Aluminum window frames offer a classic look and can break up the look of brick and wood exterior walls. Aluminum does conduct heat and cold, so it's not always the best choice in areas with extreme weather conditions. Wood frames are also classic but will need consistent sanding and repainting over the years.
Choosing the best window glass
Never assume that all window glass is alike! Glazing refers to how many panes of glass make up a window; double-glazed and triple-glazed windows offer more insulation than single panes. Argon and krypton gas between panes provide more insulation than air.
Low-E or low emissivity glass blocks UV rays, reducing the heat that gets through the windows but not overall sunlight. If you love a bright interior but need some relief from the hot summertime sun, invest in low-E window glass.
A window's U-value measures how much heat from hot air, not sunlight, passes through the glass. The lower the U-value, the better the window's insulation! To ensure your home stays insulated through the winter months, invest in windows with a low U-value.
Choosing the best window style and operation
Single-hung windows are an affordable window style option; these have a top and bottom pane and operate by lifting the lower pane. Double-hung windows allow you to lower the upper pane; this allows you to improve airflow and vent smoke, cooking fumes, and heat trapped along the ceiling. Sliders, or windows with panes that move from side to side, are a great choice for areas hard to reach since you don't need to reach to lift and lower the pane.
Bow and bay windows jut out from the home, increasing interior light and even offering added seating under the window. Casement windows are hinged on the side, opening like a door, and provide an unobstructed view and lots of fresh air into the space. Your window installation contractor can also show you options for picture or stationary windows, transoms, awning-style windows, and custom windows built to your specifications!
Denton Home Window Replacement is happy to provide this information about how long it takes to replace a window, and hopefully, you found it helpful! When you're for new windows in your home, turn to our Denton window replacement contractors. We carry a full catalog of energy-efficient, affordable windows in a variety of styles, and stand behind all our work with a guarantee you can trust. To find out more, call us today.